AFTER several years of groping in the dark as Minister of State in the Federal Ministry of Transportation,Sen Gbemi Saraki has finally crept out of the shadows of her estranged boss and former Transportation Minister,Rotimi Amaechi.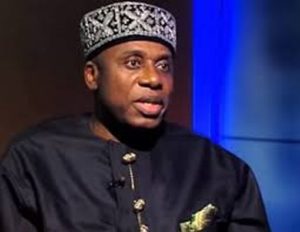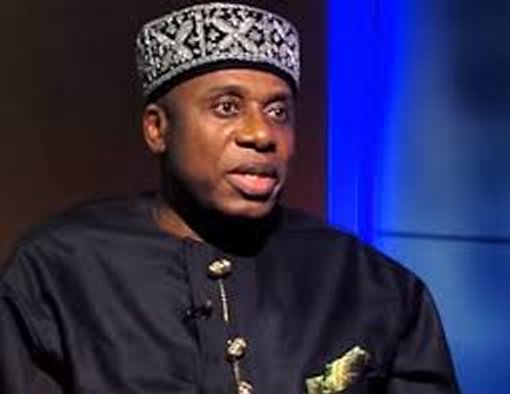 Gbemi Saraki who was consigned to a 'spare tyre' role under Rotimi Amaechi stormed Lagos this week with a full complement of the Staff of the Federal Ministry of Transportation, told Shipping World magazine that her mission in Lagos was to have a feel on first basis, the myriad of problems facing Nigeria's Maritime Industry. "Having gone round the Apapa and Tin can Island Ports, NIMASA facilities, including the billion dollar floating dock and other maritime infrastructure, we are now better informed and abreast of the challenges that stare us in the face.
Once we return to Abuja, we shall sit down and agree on the immediate, short , medium and long term solutions to what we can do in the remaining life span of this administration", she promised. As she spoke at crowded press conference, you could see the burning passion in her eyes and a desire to make a difference as she meticulously takes note of the observations and posers thrown at her by the various interest groups that had converged at Eko hotel, venue of the consultative sessions with stakeholders in the course of her fact finding visit.Her interactive session with the maritme Media to round up her 5 day visit, was expectedly explosive , robust and very revealing. Call it a no hold barred session and you won't be wrong. Questions fired at her by Nigeria's vibrant maritime press ranged from the moribund CVFF, the NIMASA floating dock, the NTC bill, NPA decaying Ports Infrastructure and the controversial port concession agreement, among other burning issues on the controversy surrounding the CVFF, Gbemi dispelled rumours making the rounds that the fund has either been pilfered or looted. " We can tell you on good authority that disbursements will commence in the life of this Administration.
We have well over $350m collected under the CVFF. What we are waiting for is for NASS to come up with the template or the guidelines for the disbursement , and i am sure that this will happen in a matter of months as we have since opened discussions with the National Assembly", she explained.
Shipping World confirmed Independently from Prince Temi Omatseye, a former DG of NIMASA that there was already a draft guidelines adopted some years ago and domiciled at the Ministry of Transportation. " But the guidelines were drafted several years ago and i cannot categorically if they are in tandem with the current realities in the banking sector.
We must all realise that no bank will disburse loans to borrowers who fail to comply with extant laws ", Temi explained. On decaying port infrastructure,Gbemi said upgrade of such infrastructure would be given the priority it deserves. " We are looking at the facilities at some neighboring ports and can say without any contradiction that we need to do more in this direction back home if our ports must compete favorably others in the sub region. She however dismissed insinuations in certain quarters that concessionaires should take full responsibility for such upgrades or interventions. " IT is our responsibility as a government that our port facilities or infrastructure should be top notch.
Our agreement with the concessionaires does not cede such responsibility to them even though they are at liberty under CSR to help in times of critical need.