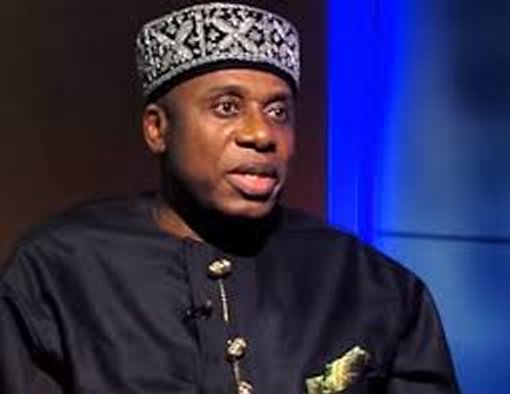 Chairman House of Representative Committee on Maritime Administration and Education, Mallam Muhammad Umar Bago has urged President Muhammadu Buhari to immediately inaugurate a Governing Council for the Maritime Academy of Nigeria, Oron in Akwa Ibom to assist in the day to day running of the premier maritime institution in the country .
Mallam Bago who gave the advice during an oversight visit to the institution last week picked holes with Transportation Minister, Rotimi Amaechi on the appointment of an Interim Management Committee to run the Academy side by side a substantive Rector.
Said he: "An Interim Management Committee has no place in the Act establishing the Maritime Academy of Nigeria.As it stands today, the IMC remains an illegality and cannot pass any integrity test as it has no powers to run side by side a substantive Rector.
"If this same Committee made up of very credible Nigerians was named the Governing Council of the Academy, no one would raise an eyebrow as this falls within the ambit of the law.
"As far as the National Assembly is concerned we have not appropriated funds to the IMC and any one drawing salaries or allowances in the name of that body should be prepared to cough out such funds" he warned.
He promised that his committee would do everything within its powers to support the Rector and his new management team. "Even if it means making new laws to strengthen this Academy, we would Tell us anything you want, is it increase in funding, we would source for funds for you', he assured the Rector.
Responding the Rector Duja Effedua said himself and his management team have never been in doubt about the commitment of the House Committee towards resolving the myriad of problems facing the Academy . He promised to work hand in hand with the committee adding that all hands would be on deck to return the institution to its past glory