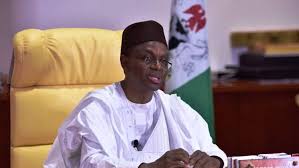 The week and months leading to the dethronement of Hadiza Bala Usman at Marina House unravelled like the epic biblical battle between David and Goliath. While Hadiza Bala Usman drummed up the entire war chest of the famed Kaduna Mafia, Rt. Hon Rotimi Amaechi, Minister of Transportation, had the backing of a little-known Kebbi Mafia, featuring Nigeria's Attorney General and Minister of Justice, Abubakar Malami as its Consigliere.
It was the classic setting for a battle of wits between the proud, powerful and established order confronted by an emerging force seeking to usurp the status quo.
Kaduna Mafia, for the records, was founded in 1966 by a group of Nigeria's northern intelligentsia made up of civil servants, businessmen and top military officers who resided or conducted activities in Kaduna, the former capital of Northern Nigeria. It is also not a coincidence that the group was founded about the same time Late Major Chukumma Nzeogwu executed Nigeria's first military coup believed to have been targeted at prominent Northern political and military top brass, including Nigeria's first Prime Minister, Alhaji Tafawa Balewa, and former Premier of Northern Nigeria, Sir Ahamdu Bello.
Notable founding members of the group include Col. Abba Kyari, a former Governor of North-Central Nigeria between 1967 and 1974; Shehu Musa Yar Adua, former Chief of Staff of the Supreme Military Council; Mohammed Lawal Rafinda, pioneer Director General of the Nigeria Security Organisation; and Iya Abubakar, a former Minister of Defence and Internal Affairs in the First Republic. Other members of the group include Ibrahim Tahir; Ismalia Isa Funtua; Adamu Ciroma; Mahmud Tukur; Ahmed Joda; and Usman Mutallab, who at various times was MD/CEO of United Bank of Africa (UBA) and Chairman of First Bank.
The group, which also had a crop of serving and retired Generals in its fold, was the most dreaded political force in Nigeria. It was almost certain that anyone who wanted any top job in the land either as President, Governor, or a position in corporate circles would have to receive its endorsement.
Since her suspension in May last year, Katsina-born Hadiza Bala Usman, daughter of fiery social critic, late Bala Usman had left no one in doubt that she wanted to have her job back. The co-founder of the bring back our girls campaign transcended generational hurdles to recruit former Heads of State, Emirs, retired Generals and serving Governors to prevail on President Muhammad Buhari to have her reinstated at the Nigerian Ports Authority (NPA).
Featuring most prominently were Kaduna State Governor, Nasir El Rufai; former Head of State, Gen. Abdulsalam Abubakar; and business mogul, Alhaji Aliko Dangote. Other prominent members of the Northern oligarchy recruited by Hadiza include the Sultan of Sokoto, Chief of Staff to President Muhammed Buhari, Professor Ibrahim Gambari, including the Governors of Kano and others from the northwest zone.
In typical Mafia fashion, Hadiza had 'gone to the mattresses' to prepare for what seemed like it was going to be a drawn-out battle. She deployed everything in her arsenal, including using her lavishly maintained connections in the media to produce and syndicate narratives to counter charges levelled against her. In her desperation, Hadiza began to stalk President Buhari as she suddenly began to appear uninvited, at functions where was he expected to be in attendance.
On his part, Amaechi drew on all his experience and connections as a two-time Speaker of the Rivers State House of Assembly, while also milking the goodwill from his recent elevation along the corridors of power, to recommend her suspension and set up an administrative panel of inquiry to investigate the management of the NPA.
Usually reliable sources in the Presidency confided in this magazine that President Buhari was inundated with a litany of Hadiza's sins and misdeeds, with emphasis on her insubordination to her boss and minister of transportation. Buhari was said to have expressed total disappointment over the way and manner she ran the organization which reportedly led to the withdrawal of her security clearance to the Villa.
What made matters worse for Hadiza, it was learnt, was the affidavit deposed to in a Federal High Court by the Attorney General of the Federation (AGF) and Minister of Justice, Abubakar Malami, in response to a suit filed by Asu Beks and two others, challenging the premature re-appointment of Hadiza for a second term, six clear months before the expiration of her tenure.
In the affidavit filed before Hon. Justice Rimgin of the Federal High Court Ikoyi, the AGF averred that Hadiza was sacked based on allegations of corrupt practices. But while she was fighting the battle of her life to get her job back, the ministerial probe panel headed by Auwual Suleiman, Director of Maritime Services at the Federal Ministry of Transportation, was driving long hard nails into the lid of her coffin.
In all, no fewer than 21 charges of misdemeanour were brought against her with testimonies from various stakeholders. Hadiza herself was given an opportunity; she was cleared in just one out of the 21 charges brought against her. She then embarked on an ill-advised public relations stunt claiming that she would soon be reinstated as the committee set up to probe her had found nothing against her. She also hinted that Amaechi who recommended her suspension had been fighting hard to stop her reinstatement.
Eventually, when Rt. Hon Rotimi Amaechi presented his final report on the outcome of the probe, it took Mr President less than 24 hours to send her packing and confirm Mohammed Bello Koko, as the substantive Managing Director of the NPA.