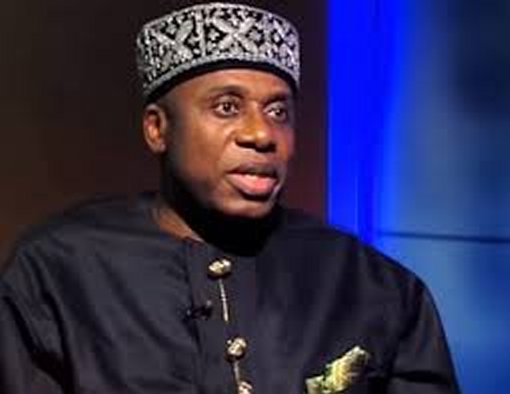 A seeming Corporate War is brewing in Nigeria's Maritime Industry as the Minister of Transportation, Rt Hon Rotimi Amaechi is at daggers drawn with the newly appointed Board of the Nigerian Ports Authority.
Recall that President Muhammadu Buhari on January 21, appointed a new Board for the NPA under the headship of Mr Emmanuel Abisoye. The announcement came via a statement by Presidential spokesman Femi Adesina . But almost three months after the announcement, it was learnt that Transportation Minister Rotimi Amaechi has declined to inaugurate the new Board.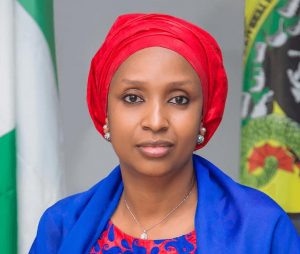 Our investigations revealed that the Transportation Minister is unhappy about the way a memo on the reappointment of Hadiza Bala Usman as Managing Director of the NPA and the constitution of a new Board was "smuggled" to Mr President, without his consent. Amaechi is also unhappy how the former Chairman of the Board , Chief Akin Ricketts was demoted to an ordinary Board member without his consent and replaced with Mr Emmanuel Abisoye who was removed by Amaechi in March 2020.
Sources at the Federal Ministry of Transportation revealed that Amaechi had sworn that it would be over his dead body to inaugurate the new Board which is currently a subject of litigation at a Federal High Court in Lagos Besides, President Buhari is also being sued over the premature reappointment of Hadiza Bala Usman as MD NPA, six clear months before the expiration of her first tenure. Unconfirmed sources at the Ministry of Transportation Abuja who confided in this magazine revealed that Amaechi was actually rooting for Mallam Mohammed Koko, the NPA's Executive Director of Finance and Administration as a replacement for Hadiza. Mallam Koko who many see as Amaechi's man Friday used to be Amaechi account officer at Zenith Bank Port Harcourt before being nominated into the NPA Board as Executive Director in 2017. Our source further revealed that Mallam Koko was about being named as the new helmsman at the NPA when Hadiza Bala Usman moved to avert her premature sack.
It was also learnt that Hadiza was becoming increasingly uncomfortable with the leadership of the NPA Board under Ricketts, citing serious irreconcilable differences between them, forcing her to shop of a more friendly Board Chairman in Chief Abisoye.