In the days before port privatization and reforms became an item on the national menu, Alhaji Tijani Ramalan has been a leading maritime technocrat, an urbane politician and business player.
He has put in more than two decades in the maritime industry, both as industrial relations player, policy maker and implementer, negotiator and driver of critical processes and assignments.
Ramalan hails from Kaduna North Local Government of Kaduna State and was born on the 25th September 1954. He started his education at the then prestigious Igbobi College Yaba Lagos. He proceeded to Richmond College London (Now American University of London) for his degree education.
Upon his return to Nigeria he worked for sometime before betting attracted into the political arena. In 1983 he was appointed Special Representatives of the Rivers State Governor in the political affairs of the Northern States. By 1992 he has moved nearer political home base where he was appointed Hon. Special Adviser on Information to the Kaduna State Governor.
A golden fish of sort, Ramalan was sooner discovered at the national political space and was subsequently appointed Executive Chairman of the defunct Joint Dock Labour Industrial Council in 1999 by then Military Head of State, General Abdulsalam Abubakar. His task among others was to sanitize the Nigerian Ports, streamline and regulate the Dock Labour Industry in the Nigerian Ports.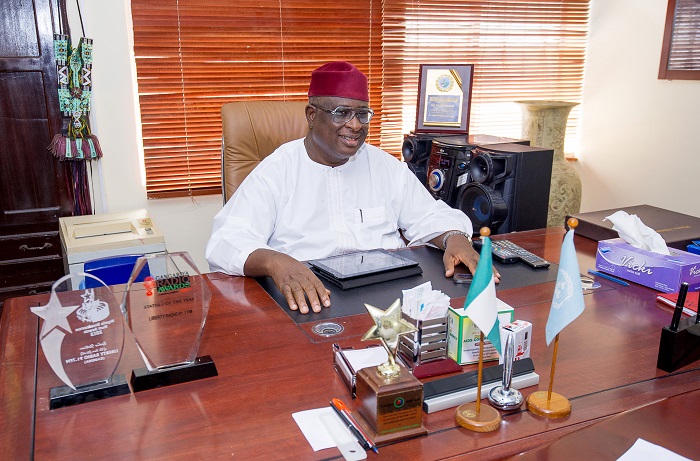 An unquestionable goal getter, he succeeded in restoring law and order in the Nigerian Ports System which was near collapsed due to militancy posture of the leadership of the Maritime Labour Unions, believed to have militated against safe entry into Nigerian Ports, and which saw many Nigeria bound Cargo Vessels been diverted to neighbouring countries.
Those in the industry at the time will attest to the fact that Ramalan championed the merger of the defunct Joint Maritime Labour Industrial Council (JOMALIC) and National Maritime Authority (NMA) which gave birth to the present Nigerian Maritime Administration and Safety Agency (NIMASA).
For his outsanding efforts, he was appointed pioneer Chairman of NIMASA by then President Olusegun Obasanjo. Ramalan returned to active politics no sooner he served out his time at NIMASA.
Back in Kaduna, he got active in political building, political processes and alignments and in 2014 became the Chairman APC Kaduna State Caucus. He was also Member APC Presidential Campaign Council Media Directorate in 2014.
With a command ballowing political relevance, he has served in many other capacities contributing his quota to the service of fatherland. He was Member Ministerial Committee on the Establishment of Nigerian National Fleet, Vice President Nigeria Chamber of Shipping (NCS), Chairman Federal University Teaching Hospital Abakaliki etc.
A professional of uncommon stature, Ramalan belongs to so many professional bodies and organization. He is a Fellow of Chartered Institute of Shipping of Nigeria (FCIS), Fellow Chartered Institute of Logistics and Transport U.K (FCILT), Fellow Nautical Institute (FNI) UK, and Associate Registered Practitioner in Advertising (ARPA).
A broadcaster and business tycoon, Ramalan is Chairman Broadcasting Organisations of Nigeria (BON) North West Zone and Chairman Northern Broadcast Media Owners Association (NBMA).
He is happily married to Fatima Ramalan and blessed with six children.
For his very crucial contributions to the nation's economy, Ramalan Tijani is today bestowed with the Nigerian Maritime Industry Living Legends Award.