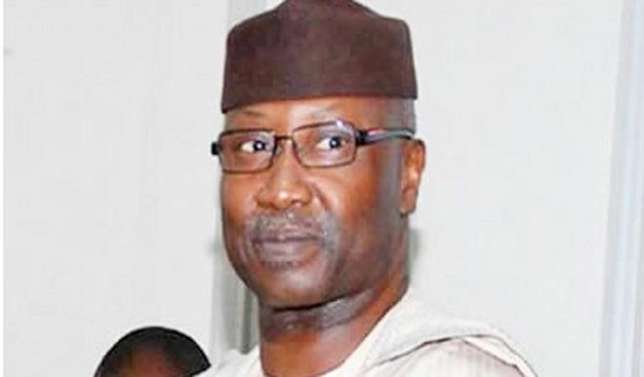 When president Muhammadu Buhari announced the appointment of 209 board chairmen and 1,258 board members late Friday, dead folks also made the cut. It's an embarrassment that has since gripped the nation and got everyone on social media talking.
Chief Donald Ugbaja who was appointed member of the Consumer Protection Council (CPC), died on the 29th of November, 2017.
Reverend Christopher Utov who was appointed member of the Nigerian Institute of Social and Economic Research, died in March of 2017. But that didn't stop Utov—once the proprietor of Fidei Polytechnic—from getting a job in the president's bureaucracy.
Francis Okpozo, a second republic senator and a former member of the BoT (Board of Trustees) of the APC, was appointed board chairman of the Nigerian Press Council.
The problem is that Okpozo died in Benin City on Boxing Day of 2016 from an illness; with his family even getting a condolence letter from Buhari.
President Buhari condoled the government and people of Delta State following the death of Okpovo who passed on at 81, on Wednesday, December 28, 2016.
The statement was issued by Buhari's Special Adviser on Media and Publicity, Femi Adesina.
'Special kind of incompetence'
"It can be taken for granted that the Muhammadu Buhari administration is incompetent. But it takes a special kind of incompetence to appoint not one, not two but three dead people into boards and agencies. Never done before in our national history", wrote Twitter user @I_am_Anomeli.
"Just three dead people on the list so far. We thank God. It could have been 6 or 12. Buhari is really trying. Please let me know if you find any more dead people so we can report those names to the nearest mortuary", wrote @DoubleEph.
"How do you appoint people and not check whether they are alive, well and capable of executing the functions of the office to which they are being appointed? Let's not even talk about checking whether they share core ideologies and abiding principles. Check that they are alive!!!", added @I_am_Anomeli.
Another twitter user with the handle @marmekus wrote: "Maybe this list was sent to him long time ago but in his usual nature; he delayed to act. Worse, nothing was done to crosscheck the list again before releasing it to the public. This is a new level of low in governance in Nigeria".
@Samuelngadi wrote: "The cute thing about this is how people think this is a mistake and not a deliberate attempt to loot and go scot free. Dead men don't get probed or arrested by EFCC. Another funny thing is how people think it has never happened before."
Another Twitter user, Biola Kazeem, wrote: "Herman Hembe, accused of corruption by Aruma Oteh and sacked from House of Reps for electoral fraud, appointed as board chairman by a president who hates and despises corruption and corrupt people. Ladies and gentlemen, change according to Muhammadu Buhari".
But the presidency has sure got plenty of egg on its face at the moment.
Culled from Pulse