by Egodor Cementina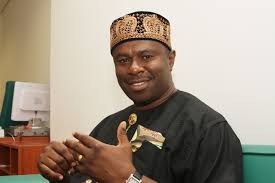 The Nigerian Maritime Administration and Safety Agency (NIMASA) was established with the major responsibility of developing indigenous capacity for shippers, training, certification and welfare of seafarers. Specifically, the agency was created, among others, to provide regulations that are related to Nigerian Shipping, Maritime Labour, Safety and Security in our waters.
NIMASA, as the apex maritime agency, has failed in almost all of its duties from the administration of the activities to the clearance and security of the seafarers. Stakeholder's have had cause to lampoon the Apex Maritime Regulatory Agency over its handling of issues concerning seafarers.
Recently the Nigerian Merchant Navy and Water Transport Senior Officers accused the agency of tardiness in their administrative work in issuing of Discharge Book to seafarers. According to them, the discharge book is supposed to be signed by NIMASA as it contains detailed professional record of Seafarers sea time but for over two years now, these discharge books have not been in use.
Beyond these, we think the problem and failure in the maritime sector also has to do with poor training and employment of uncertified workers. From available statistics, about 5,000 Cadets of the Maritime Academy of Nigeria (MAN) Oron who completed their National Diploma (ND) are yet to proceed for their Higher National Diploma (HND) because they are unable to acquire sea-time experience. That is, they are unemployable because they cannot be offered Certificate of Competence (CoC), a mandatory requirement for placement on board ships.
In the midst of this, NIMASA has found itself engaging our youth in the National Seafarers Development Programme (NSDP) which has trained more than 2,500 Nigerians across elite schools in Egypt, Philippines, India, Romania and the United States apart from MAN, Oron graduates which have added to the long list of unemployed seafarers.
Irrespective of their current rating within the nations maritime sector, a lot of people have blamed the current travail of Nigerian Seafarers on the government and by extension, NIMASA which is the implementing Agency for maritime labour. So, the agony of seafarers continues as the cadets roam the streets of Lagos, Port Harcourt in search of elusive jobs and placements. If Nigeria had dedicated itself to pursuing a Maritime Vision like Malaysia, Indonesia and Singapore, it would have been able to acquire training vessels well above the 20 that Olusegun Obasanjo bequeathed to the Shehu Shagari administration in 1979!
In the light of the above and going by the inadequacies of the current NIMASA leadership, we think the government should make the acquisition of a National Carrier a priority in 2018 to enable us cross the threshold of policy somersaults in the maritime sector and join the comity of maritime nations who are happy to fly their flags with their own seafarers plying the trade in the world's oceans.