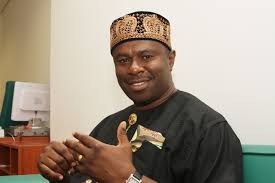 Mallam Bashir Jamoh , Executive Director Finance and Administration at NIMASA, has said the maritime press goofed over claims that the agency spent a whooping N300m at the just concluded IMO Council meeting. ' I think the media got it all wrong. What NIMASA spent for the entire trip and the campaign was far less than N300m being peddled by the media', he said.
It would be recalled that Nigerian for the third consecutive year failed to secure a seat in Category 'C' of the recent IMO Council Election in which five African countries got elected. African countries which came out at the election include Liberia, Kenya, Morocco, South Africa and Egypt.
The loss was a huge dent on Nigeria's status as the current Chairman of African Maritime Administrators. Jamoh explained given Nigeria's painful loss at the election it was unpatriotic of the Nigerian media to spread such a falsehood.
Said Jamoh: "For your information, NIMASA had only three persons on its delegation, the DG, Engr Fashakin and my humble self. If only three of us from NIMASA attended the meeting how then could the media justify the alleged N300m expenditure or the so called 36 man delegation? You can see that these figures don't add up" he explained. "We campaigned like every other delegation but in international politics you cannot rule out conspiracy", he added.
"We have learnt our lessons and appraised what went wrong at the election". Mallam Jamoh urged the maritime media to join hands with the the Dakuku led administration to turn the table around at NIMASA.