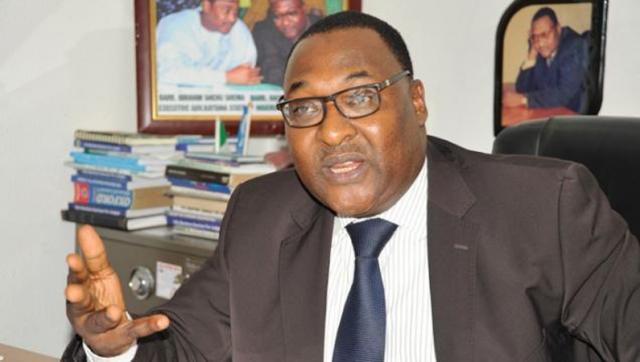 The Executive Secretary of Nigerian Shippers Council , Hassan Bello Monday shocked maritime stakeholders when he called on the Federal Government to shut down the Apapa and Tin Can Ports. Bello said both ports have outlived their usefulness and no amount of artificial face lift would return them to their past glory. The Shippers Council helmsman who was contributing to a paper "Ensuring Safe and Secure Waterways Transportation" delivered by Rear Admiral AA Oshinowo at activities to commemorate the World Maritime Day in Lagos Monday said, " if the truth must be told, we all must agree here that these pioneer ports have outlived their usefulness and have been stretched beyond limits. No infrastructural face lift can return them to their peak .What ever we do to them would amount to a waste of resources "  he argued.
Apparently referring to the constant traffic gridlock which has not been helped by the absence of rail network and the influx of tank farms, Bello likened the situation at Apapa to a nightmare . Said Bello: " From the economic point of view Nigeria bound cargo have become so expensive because they are labelled high risk due to our peculiar security challenges and the failure of all agencies to synergise. We cannot blame any one agency but we must admit here that government is the culprit", he said.
He blamed the situation on the failure of successive governments to recognise transportation as the wheel of the economy. Bello said: " Agriculture, Mining,Oil and Gas ,etc all depend on an effective intermodal transportation system .He argued that the Apapa and Tin can ports should be rested , at least for now and warned that the Lekki and Badagry deep sea port projects would be failures in the absence of rail connectivity from the onset . The Port Harcourt Port which commenced operations in 1914 is the oldest port in Nigeria .