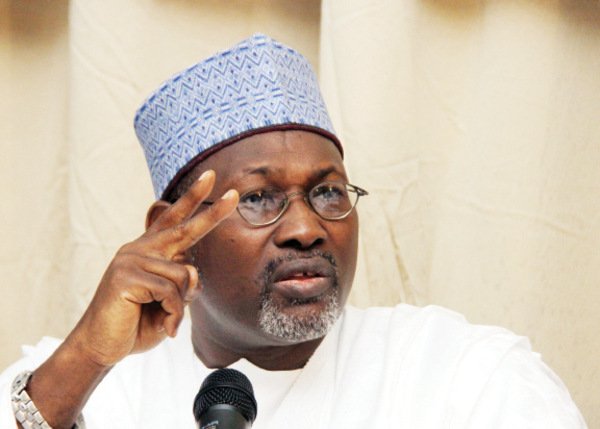 Attahiru Jega, former chairman of the Independent National Electoral Commission (INEC), says that Ex-President Goodluck Jonathan meant well for the democracy of Nigeria.
In an interview with Jamie Hitchen, a policy researcher at Africa Research Institute, a not-for-profit group that was founded in 2007, Jega said Jonathan granted all the financial requests of INEC and did not try to personally interfere with the commission's work.
"The administration of Goodluck Jonathan, president from 2010 to 2015, never gave any reason to suspect that there was a deliberate and wilful attempt to emasculate the funding of INEC" he said.
For this they should be applauded. No situation arose where we had to go cap-in-hand to the executive looking for funding and I must add that when supplementary funding was needed it was nearly always forthcoming.
"For most of the time during our tenure, President Jonathan tried not to personally interfere with the Commission's work. Only in the run-up to the 2015 election did his government and ruling political party seek to interfere with the decision of INEC to use electronic card readers.
"We were able to remind them that they had supported the idea and funded it. Overall I think that President Jonathan meant well for democracy in our country, a view strengthened by the gracious way he conceded electoral defeat in 2015." TheCable reports