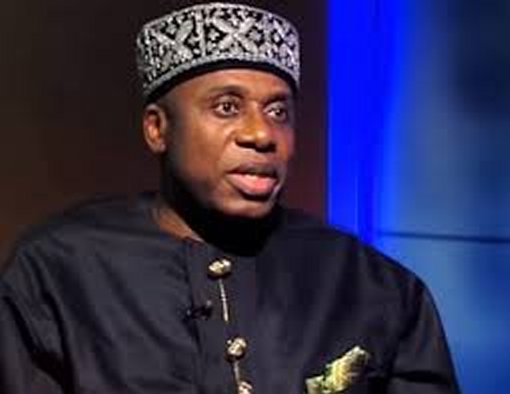 Foremost maritime journalist and Publisher of Shipping World Magazine, Elder Asu Beks has challenged Transportation Minister, Chibuike Amaechi to come out clean with facts and figures that the management of the Maritime Academy of Nigerian (MAN), Oron not only squandered N19b but also abused their N250m approval limit. Amaechi had disclosed during a radio program, Political Platform, monitored in Abuja that the out-gone management mismanaged huge sums disbursed to it while justifying the appointment of a 6-man Committee headed by the Chief Adebayo Sarumi to oversee the institution for six months .
The Minister had claimed on the Radio program monitored on Tuesday that there was nothing on ground at Oron to justify the huge funds made available to the institution. Asu Beks challenged the minister to visit the Academy to enable him have an informed opinion of the state of affairs of the premier maritime institution instead of relying on third party sources.
Said Asu Beks, "It is regrettable that the Minister is yet to pay an official visit to the Academy more than two years into the life of this administration. This is not acceptable and smacks of a lack of commitment to address the myriad of problems facing the institution." Asu explained that it is uncharitable to peddle a non-existent N250m approval for MAN, Oron knowing fully well that this is a figment of his own imagination.
The publisher also challenged the appointment of an interim management committee for the Academy which he argued was in total breach of the Act establishing the Academy. Asu also called on the Minister to rescind the decision to suspend the two year admission embargo slammed on the new intakes into the Academy. But if the Minister insists on this suspension, "Then we are going to ask NIMASA to suspended release of funds to the Academy.  As the convener of the Maritime Elders Forum, we have written to SERAP to intervene and save the innocent students who have been caught up in the power play at the Academy", he said
Also on his threat to embark on massive sack at Academy, Asu Beks advised the Minister to first the clean rot in the Sarumi led interim management committee which has in its fold a member wanted by the EFCC in connection with a $20m bribe . "If Amaech is looking for corrupt officials or unqualified staffers at MAN, Oron he needs not go too far as the EFCC has opened its dragnet for a member of the MAN interim committee who has been fingered in the $20m  NPA bribe saga. By the time the Pandora box of corruption at the NPA and NIMASA is opened he would have little or no time to run after the petty thieves at the Academy", Asu added.