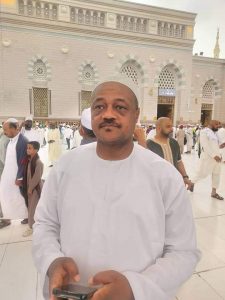 A new twist in the widely publicized peace deal within the the ranks of the Association of Nigerian Licensed Customs Agents, ANLCA , emerged today when the Taiwo Mustapha camp pulled out of the peace deal brokered a forth night ago by the Chairman of the Council for the Regulation of Freight Forwarders in Nigeria,CFRRN, Tsanni Abubakar.
Former President of ANLCA and BoT Member , Sir Ernest Elochukwu ,who addressed a press conference in Lagos today to unveil the position of his group blamed the decision on the lack of sincerity and obvious double standard exhibited by CFRRN boss which trailed the negotiations . Asked Elochukwu " What was the methodology adopted for the these negotiations? What we have seen is a peace of the grave yard .
You cannot achieve peace without justice.It was obvious that the entire process was skewed in favour of our opponents. For instance, how did they arrive at the registration of 250 members in an Association whose membership is far and above 2000, with majority of so call 250 accredited delegates from one group.
Chief Ernest Elochukwu also challenged the call for members to register at National Secretariat of ANLCA in Lagos as a prelude to the forthcoming election. "Every member of our great Association belongs to a chapter and should register in their respective chapters, which makes it fundamentally wrong to insist that such an exercise should hold at the National Secretariat" The former ANLCA helmsman said there was still a window open for a holistic resolution of the impasse following an invitation from the the Minister of Transportation which comes up later in the week in Abuja .
He said what Mr Tsanni had succeeded in doing was to subjugate one party for the other ,all in the name of peace, noting that this was totally unacceptable. He accused the CRFFN Chairman of bias arguing that his group would not be cowed by anyone and called for a level playing field for both parties.
The Association of Nigerian Licensed Customs Agents has been embroiled in crises since the inauguration of Tony Iju as President in April 2020.