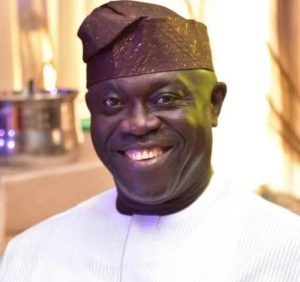 The attention of the Niger Delta Integrity Group (NDIG) has been drawn to a prankster threat by a group of disgruntled elements who claim to be under the first, second and third phases of the Presidential Amnesty Programme (PAP), and have resolved to occupy the Amnesty Office to demand for the sack of Major General Barry Ndiomu (rtd), the visionary Interim Administrator of the PAP.
Let it be on record that Gen. Paul Johnson and Solomon Adu – the two sponsors of the recently publicized communique threatening protest, are fighting back because the new administration of the PAP has stopped their fraudulent practice of feeding fat from the Programme.
While John has been criminally receiving monthly stipends with two separate accounts since 2010, Solomon has been doing same with six accounts, all linked one BVN for the same period.
The duo are now frustrated by the reality that General Ndiomu is out to rid the system clean, and discontinue this fraud. The Amnesty Programme implies that after beneficiaries are absolved, trained and empowered, they are to exit and pave way for others. Sadly, they (Paul and Solomon) have both refused to exit the Programme after 12 years.
Deserving Niger Deltans who are highly industrious and are engaged in credible ventures, have never gained access to the huge sums of monies that have been stolen by these two. They must now bury their head in shame, as their malicious attempt to blackmail the highly revered Interim Administrator is already dead on arrival.
The NDIG thus enjoins the Interim Administrator not to be deterred in his resolve to reposition the Amnesty Programme. Niger Deltans are also encouraged to disregard the naggings of these criminal elements.
Dr. Boma Horsfall
Convener, NDIG