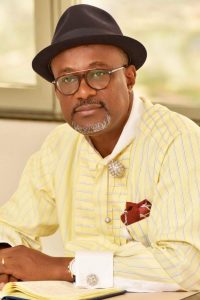 The Nigerian Content Development and Monitoring Board (NCDMB) has assured that the creation of the Nigerian Oil and Gas Park Scheme will help mitigate exorbitant start-up costs for local manufactures in Nigeria's Oil and Gas sector, in setting up manufacturing plants.
This assurance was given by the Executive Secretary of the NCDMB, Engr Simbi Wabote who was represented by Mr Abdulmalik Halilu, General Manager, Research, Statistics and Development, NCDMB, on Friday while he led other African oil players on a tour of the Project Site in Emeyal-1, Ogbia, Bayelsa State.
The ES who led the delegation on the heels of Thursday's African Local Content Roundtable held in Yenagoa, harped that in implementing local content, the supply chained must be considered, while government on its part, must strive to provide necessary intervention for local manufacturers.
"When you look at the Oil and Gas sector, especially production and exploration activities, the procurement of manufactured materials account for over 50 percent of typical engineering procurement and construction contract. We needed to create an environment where manufacturing activities can actually happen if we can get maximum in-country value addition.
"So we initiated the Equipment Component Manufacturing Initiative which basically made it mandatory for every equipment supplier in the industry to assemble and produce certain components of that equipment in Nigeria," he added.
He noted that feedback gotten from in-house industry players was that "the cost of setting up a manufacturing plant was exorbitant, some came back to say it costs almost $1million just to acquire a land, not to talk of the equipment and commissioning. We realized that start-up cost was an issue.