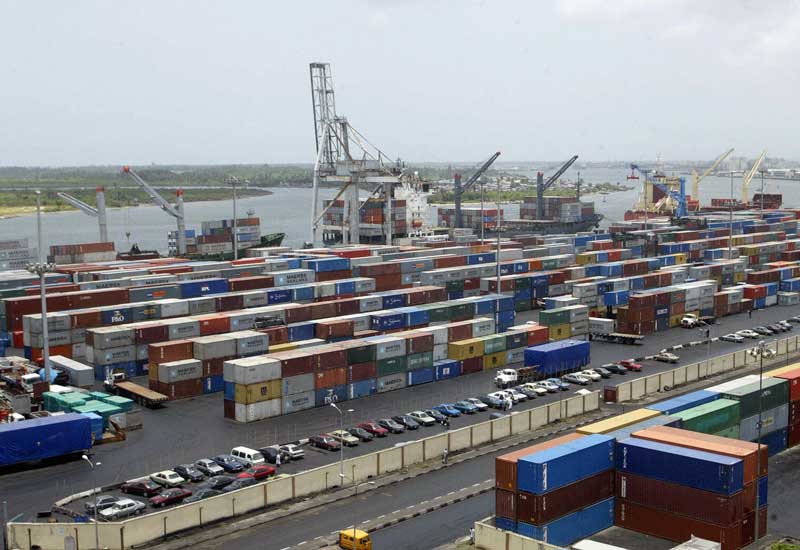 The National Association of Government Approved Freight Forwarders, NAGAFF, has called on the federal government to urgently address the issue of high port charges imposed on cargoes by shipping companies in order to save the port system from imminent collapse. It further stated that there were official hindrances deliberately put on the path of ports in the Eastern axis, thus making them unenviable and unattractive.
These assertions were made in a memo sent to the Managing Director of the Nigerian Ports Authority (NPA), Hadiza Bala Usman. In the said letter, NAGAFF stated that the port access roads leading into the Apapa premier port had become a national eyesore.
"It is now a national shame that the primary gateway access road to the nation's economy is in crisis and a disaster to traffic and control occasioned by bad roads. " The resultant effect is port congestion wherein the inflow of cargo is more than the outflow from the port control terminals," it noted.
According to NAGAFF, government policy had deliberately favoured Lagos ports to the utter exclusion and detriment of the ports in the Eastern parts of the country. It noted that although the bulk of importers were in the South East, South South and the Northern parts of the country, importers are forced to use the Lagos ports as ports of final destination with lower container deposit costs.
"For instance, shipping companies charge as much as N800, 000 as deposit per container where the consignee's address is outside Lagos against N150, 000 if the destination of consignment is Lagos," it noted. It reiterated its position that the Lagos ports were deliberately favoured in terms of cargo imports because agents and offices of international shipping lines were domiciled in Lagos, the commercial nerve-centre of the country.
NAGAFF further averred that shallow channels in spite of the work of the Bonny Channel Management, a subsidiary of NPA established to ensure capital and maintenance dredging of the Eastern ports. It stated that the Eastern ports had become "unenviable and un-navigable for big vessels" due to the shallow nature of the draft.
The highly vibrant and dynamic association noted that the under-utilization of the Eastern and South South ports had political under tonnes since government had remained silent in the face of present congestion at the Lagos ports occasioned by poor access roads. It further queried the rationale behind allowing pharmaceutical products to be restricted to Lagos ports of Apapa and Tin Can while the Eastern axis with huge pharmaceutical markets are forced through government policy to import their wares through Lagos ports. This policy, it said, had led to the virtual collapse of the Eastern ports.
The association commended the Hadiza-led management for breaking Intels monopoly in the logistics sector, adding that the NPA should imbibe the culture of Know Your Customer (KYC) to enable her know the identities of her clients as a road map for proper planning.